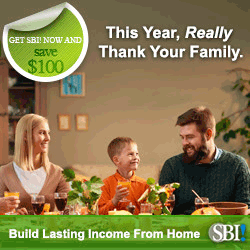 Now through February 14, 2009 buy one SBI! site and get the second for only $100 – you can get 2 sites for yourself, give one as a gift or split the two with a friend.
Like diamonds, "An SBI! Site Is Forever" From now until midnight February 14th, give your Valentine the gift that keeps on giving. Better than diamonds … SBI! keeps on earning.
Site Build It is the only tool I know of where an "average person" can build a successful business online.
Site Build It Valentine Gift Special Promotion
Comments
comments